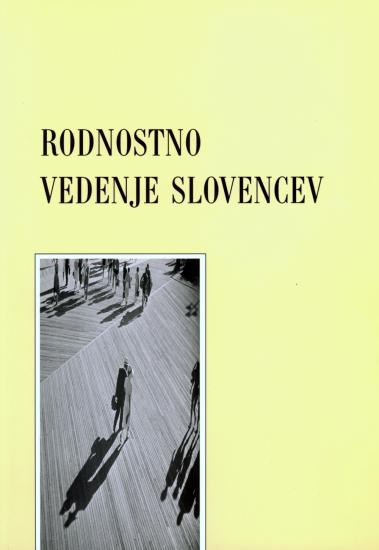 Rodnostno vedenje Slovencev. Nacionalno poročilo.

Authors: Majda Černič Istenič, Mateja Kožuh-Novak, Dunja Obersnel Kveder, Milivoja Šircelj, Vasja Vehovar
Year: 1998

This publication (Fertility Behaviour Of Slovenians: National Report) presents the results of the study Fertility Behaviour of Slovenes following the international project criteria of Fertility and Family Survey in Countries of ECE Region (FFS) arranged as a national report. The text of publications accompanied by many tables and charts gives insight into the basic characteristics of today's fertility behaviour of men and women in their reproductive life period in Slovenia. Displayed are the characteristics of their own households and the parental homes of the generations born between 1950 to 1980, trends of their partnership unions, changes in the actual and their desired number of children, sexual and contraceptive behaviour, attitudes towards children and family, parenting and marriage, and involvement of mothers in the educational process and labour market. Additionally, the publication also provides basic information on methodological part of the research and the characteristics of the sample population.
---
Authors

Publishing House:

Založba ZRC

Publisher

ISBN

961-6182-53-6

Year

1998

Language(s)

Specifications

paperback 21x 29,5 cm 128 pages

E-publications

17. 02. 2023

Permalink